COPOCO is a cooperative swimming pool and tennis club in Concord, New Hampshire. Tucked away in the woods of West Concord — yet close and easily accessible from all parts of Concord and surrounding towns — COPOCO features a clean and quiet outdoor swimming pool, meticulously kept Hard-tru Clay tennis courts, a variety of lessons and clinics for all ages and skill levels, and fun events throughout the summer season.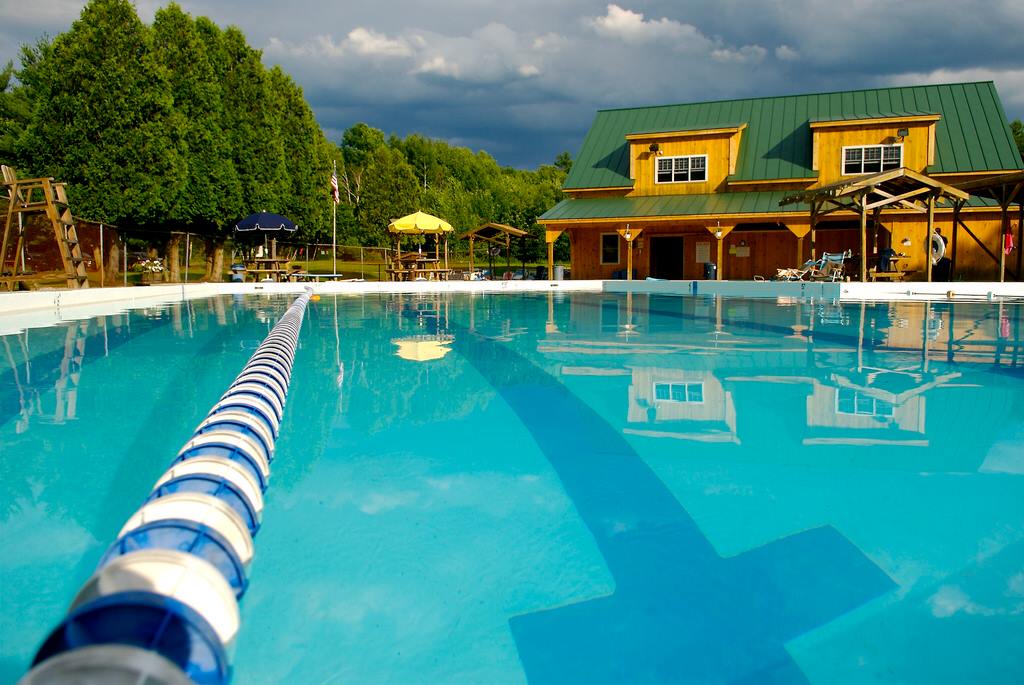 COPOCO boasts a beautiful 25 yard pool with deep area and slide, in addition to a gated, parent-supervised baby pool for young children.
Our 4 meticulously kept Hard-Tru Clay tennis courts allow for play all day and into the evening.